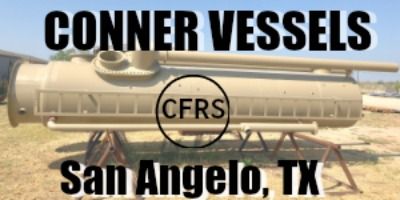 ---
Conner Farm And Ranch Supply
6530 Sideview RD
Hwy 87 N

San Angelo

,

TX

USA

76901



Contact Information

Aubrey Connor
Conner brands including vessels - walkway & stairway manufactured to API 12F Edition plus new API 13th edition.
Conner family has been leader oil & gas industry for surface well equipment last 40 years.

Legal Corp "Conner Farm and Ranch Supply" Aubrey L. Conner Properties,LLC - Parent company formal Conner Steel Products,INC establish in 1992.
Formal parent company ANLC ,INC Aubrey L. & Neva A. Conner established 2004.
Current Conner Vessels establish 2016.

Brand Name designed by Conner / includes manufacturer walkway & stairway 12F edition & new 13th edition.