D&D Wrecker Services - Field Services
24-Hour Services
Field Services
Oklahoma City , OK 73135 USA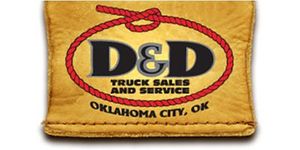 D & D Truck Sales, Inc
Jason Campbell

Oklahoma City, OK 73135 USA

Map It
Auction Details
General Specs
Detailed Description
Field Services - Along with our used truck sales, D&D Truck Sales and Service maintains a fleet of capable wreckers in Oklahoma City. Our wreckers offer fast, dependable service throughout the Oklahoma City metro area and the rest of the state. Call 405-245-3251 for our Oklahoma City wrecker dispatch.

About D&D Wreckers
At D&D Truck Sales and Service we have a fleet of 11 wreckers ready to dispatch 24 hours a day. Our wrecker fleet includes two rollback wreckers, one medium-duty wrecker, and eight heavy-duty wreckers with capacities up to 50 tons. Our fleet also includes two Rotator units with high-capacity rotating crane lifts. D&D's Oklahoma City wreckers are capable of towing, winching, lifting or hauling any load.

D&D Wrecker Services
D&D's OKC wrecker fleet provides several services in the Oklahoma City metro area and throughout Oklahoma state. Our wrecker services include:
 - Towing - D&D Wreckers will tow your vehicle to any designated location.
 - Roadside Assistance - Our wreckers offer roadside assistance including jump starts, unlocks, and flat tire assistance. 
 - Vehicle Recovery - We can haul or lift totaled vehicles as well as vehicles that are stuck, broken down, or just crashed. We also have air lifting bag recovery services to right tipped trailers and other equipment.

Along with our wreckers, our drivers and operators have years of experience and expertise that they bring with them to every job. No matter what your problem is, you can trust D&D Wreckers to get the job done right.
Report this listing