Downhole | Fishing Tools - Downhole - Misc.
Downhole - Misc.
-
-
-
Gore Springs , MS 38929 USA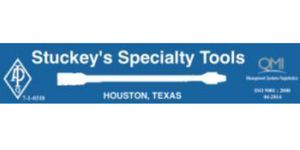 Stuckeys Specialty Tools
2511 Lunder Rd

PO Box 670287

Houston, TX 77039 USA

Map It
Auction Details
Detailed Description
Downhole - Misc. - We are a Manufacturer specializing in Custom Downhole Drilling Tools for the Oilfield and Environmental Services.  All Equipment Manufactured New.  Call us for Casing Scrapers, Internal Casing Cutters, Section Mills - Underreamers, and  much more.
Report this listing