CARDWELL Drilling Rigs - Land Rigs
Land Rigs
Rebuilt

CARDWELL

250
-
Abilene , TX 79601 USA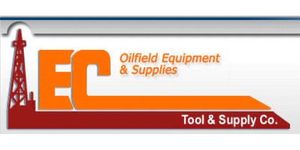 EC Tool & Supply
John Berry

PO Box 1286

242 South 11th St

Abilene, TX 79604 USA

Map It
Auction Details
General Specs
1
Rebuilt
97
Detailed Description
Land Rigs - Cardwell 250 Carrier Mounted Drilling Rig, 12'H Substructure, Hacker Rotary Table, Mud King MZ-9 Triplex Pump powered by Cat 3508, EWCO 15W600 duplex pump powered by 60 Series Detroit - Complete rig working in February 09, including pipe & collars. 

N-4 Brewster pbTwin 6-71 Detroit Engines, 97' Lee C Moore mast & 7' Sub, GD FXN duplex pump pb Detroit 12V92, C-250 pb Twin 6-71, complete drill string.

Cabot 550 Trailer mounted drilling unit, 12' Sub and ramp, New John Deere power, unused since completely rebuilt.

Generator House with 2-Volvo 500 KW Gen Sets, very low time. 

Emsco F-800 Triplex Pump - rebuilt. 

Surplus Drill Pipe & Drill Collars. 

Ideco UTB160 Block/Hook - new Canadian certification.
Report this listing