2012 INTERNATIONAL 7400 Gas | Fuel Trucks for sale
141,427 mi
INTERNATIONAL MaxxForce
18 Spd
CG230211.01

1HTGSSJT4CJ631302

Calgary , AB CAN
141,427 mi
INTERNATIONAL MaxxForce
18 Spd
CG230211.01

1HTGSSJT4CJ631302

Calgary , AB CAN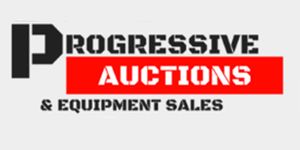 Progressive Auctions & Equipment Sales
Brandi French

1124 Hillcrest lane SW

Airdrie, AB T4B 2R9 CAN

Map It
Auction Details
General Specs
1
24,300 kg
Yes
Engine & Driveline
INTERNATIONAL MaxxForce
475
Yes
EATON FULLER
18 Spd
Yes
Diesel
Detailed Description
Gas | Fuel Trucks - 2012 International Workstar 7400 Fuel Truck
MaxForce Engine
141,427 miles (227606 KMS)
8888 Engine HRS
Eaton 18 spd
Webasto Engine Pre Heater 
Rear Barrel Rack
Duel Plumbed,
4438 US Liquid Gallon (16,800 Liter) Hamms Tank 
Manufactured Date 2012
TC 406AL
4 compartments, 3000L, 5000L, 5000L, 3800L, internal valves controlled by air switches.
Driver side is Diesel with 110' of 11/4" hose
Passenger side Register is dual product (gas and diesel), has 250' of 1" fuel hose. 
Good for frac fueling, drilling rigs, and equipment line refueling.
Both sides have MidCom count registers. Electric hose reels.
Meters just recently proved.
Recent CVIP and 5 year tank full tank inspection
Located in central Alberta, Canada
American dealers and buyers are also welcome.
EPA Compliant for USA Import
USA customs and import referral is available on request.
Call Casey

Please note:
We do not guarantee that these specifications are error-free or fully complete.  
The above specifications details are provided as a reference only and should be confirmed prior to purchase.
Report this listing