Testing Industrial Equipment - Equipment Testing
General Services
Equipment Testing
Center , CO 81125 USA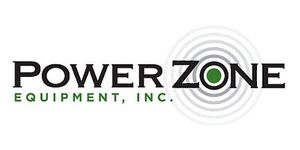 Auction Details
General Specs
Detailed Description
Equipment Testing - Power Zone has services and the experience to test industrial equipment.    Contact us today to get your equipment tested!

Centrifugal Pumps  •  Engines  •  Pressure Vessels  •  Positive Displacement Pumps  •  Motors  •  Generators

Available Testing Services  -  
• Pump Flow, Pressure, and Performance Testing
   Operational pump testing up to 4,000 horsepower
• Centrifugal pump efficiency tests
   Reciprocating and Centrifugal Pump Performance
• Pump Performance Curve Production
• Third Party Performance Confirmation
• NPSH Limit Testing
• Engine Dyno Testing up to 1,000 HP
• API Testing Available
• 20ksi Hydrostatic Pressure Testing
• Fluid end hydro testing
• Centrifugal pump casing hydro testing
• Vessel and piping hydro testing
• Large electric motor and generator testing

Test records provided with every test performed
PLC monitoring system to ensure accuracy and safety
All testing performed in house
Contact us for more testing capabilities.
Report this listing