Manufacturing Services - Manufacturing - Misc.
Manufacturing Services
Manufacturing - Misc.
Houston , TX 77060 USA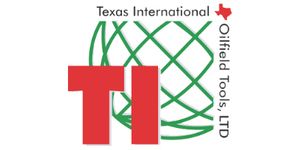 Texas International Oilfield Tools, LTD
Sales Dept., en Espanol Gabby Salas

Houston, TX 77073 USA

Map It
Auction Details
General Specs
Detailed Description
Manufacturing - Misc. - TIOT manufactures, refurbishes and re-certifies a
large selection of equipment for land and offshore
drilling rigs. Our tools are certified in Magnetic
Particle Inspection (MPI) and Load Test by API
standards. Our newest and largest facility provides a
streamlined flow of manufacturing that guarantees a
better than average lead time on handling and rotary
tools, hydraulic power units, catheads, downhole
tools, bails and extensions, replacement parts and
many hard-to-find items such as 24", 30", 36" and 40" tools.

Texas International is the stocking distributor for
McCoy Global Power Tongs, Torque Turn Systems,
Dies and Inserts.
Report this listing