SILVERLINE Brakes for sale
Brakes
-

SILVERLINE

NOT SPECIFIED
-
-
-
Mexico , 09830 MEX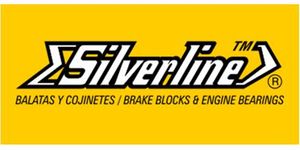 Autopartes y Repuestos SLP S.A. de C.V.
Esteban José Buenfil Rangel

Ermita Iztapalapa 1999 int 2

Mexico, MX MEX

Map It
011525559702801
011525557902835
Auction Details
General Specs
Detailed Description
Brakes - BRAKE BLOCKS FOR OILWELL DRILLING AND SERVICING DRAWWORKS

* FLEXIBILITY, SMOOTHNESS AND PERFECT SHAPE FOR BETTER BRAKING AND SURE GRIP

* NO FADE. CONSTANT FRICTION COEFFICIENT

* PERFECT HEAT DISSIPATION WHICH KEEPS THE BRAKE DRUM COOL

* HEAVY WOVEN DENSITY WHICH PROVIDES MINIMUM BLOCK AND DRUM WEAR.

NOW ALSO AVAILABLE IN ASBESTOS FREE, WOVEN AND MOLDED FOR ALL BRAND THICKNESS AND SIZES.
Report this listing