INDUSTRIAL RUBBER Flapper Valves for sale
Flapper Valves
-

INDUSTRIAL RUBBER

NOT SPECIFIED
-
-
-
Oklahoma City , OK 73173 USA
Flapper Valves
-

INDUSTRIAL RUBBER

NOT SPECIFIED
-
-
-
Oklahoma City , OK 73173 USA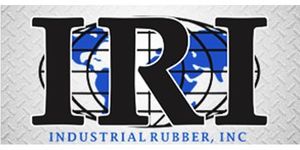 Industrial Rubber Inc
Paul Chaney

11801 S Meridian

Oklahoma City, OK 73173 USA

Map It
Auction Details
General Specs
Detailed Description
Flapper Valves - Insert Flapper Valve 

The same flapper-type valve used in Industrial Rubber's Flapper-Type Float Equipment is available as Insert Equipment.

In addition, the same Flapper valve and pump-out orifice assembly used in Industrial Rubber's Automatic Fill-Up Equipment is also available as insert equipment.

The insert unit is supplied with a tripping ball which seats on the pump-out orifice. A differential pressure of approximately 300 psi shears the lip of the orifice, allowing the tripping ball and orifice to fall down hole and the unit becomes operational as a flapper-type valve.
Report this listing