Service King Mfg - Repair Services
Repair | Fabrication
Repair Services
Stroud , OK 74079 USA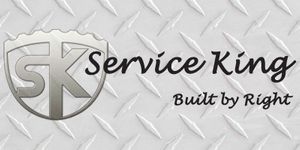 Service King Mfg, Inc.
Shanna Morris

Stroud, OK 74079 USA

Map It
Auction Details
General Specs
Detailed Description
Repair Services - No Matter what Part of the World an SK Rig is Operating in, if Given Accessibility, Our service Personnel Will Service That Rig.  We Have Quick Replacement Parts For all SK Rigs in Our Warehouse.  The Quality and Price of Our Product and The Service to our Customers Have Made Our Rigs Preferred in the Oilfield.  We Try Our Best To Respond to Our Customers' Needs as Quickly As Possible.
Report this listing