Refurbish your truck to like new condition. - Repair Services
Repair | Fabrication
Repair Services
Seguin , TX 78155 USA
Repair | Fabrication
Repair Services
Seguin , TX 78155 USA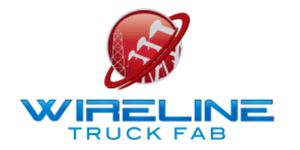 Wireline Truck Fab, LP
Billy Smith

Seguin, TX 78155 USA

Map It
Auction Details
General Specs
Detailed Description
Repair Services - Repairs and Service

We'll take your old worn out open, cased hole, slickline, units and refurbish them to top quality trucks, utilizing new chassis, new generators, new cable, new computers, most components on your refurbish unit will be new.

We have added on to our facility to encompass a Service Center for servicing the drive train, hydraulic system, measurement system, and generator of your wireline unit.

We can repair all the systems on your wireline truck, pump down truck, slickline truck, braided line truck.

We can repair all the systems on your wireline truck. Electrical System, Hydraulic System, Steering System, Measuring System, Spooling System, Generating System, Grease Injection System.

Cable Spooling System in conjunction with Cable Service Repair we can supply you with all your cable spooling needs from removing old lines to installing new lines.

Paint

Paint booth that can accommodate your wireline unit. We have qualified painters on staff to refresh your units new look. We can go from a single color to stripes to a custom paint job. Our paint booth is 65 feet long and 35 feet wide to make sure your entire unit is inside or climate-controlled paint booth.
Report this listing