JET-LUBE Lubricants for sale
Lubricants
-

JET-LUBE

NOT SPECIFIED
-
-
37724
Rockwall , TX 75087 USA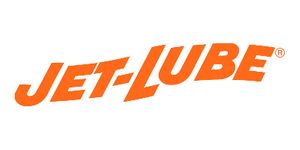 Jet-Lube
Craig Brister

930 Whitmore Drive

Rockwall, TX 75087 USA

Map It
Auction Details
Detailed Description
Lubricants - Alco-EP\x99\xA0ECF\x99 - Extreme Pressure Multipurpose Grease - A premium, state-of-the-art, multipurpose aluminum complex grease containing a highly synergistic blend of rust and oxidation inhibitors plus extreme pressure and anti-wear additives for maximum performance characteristics. The non-plating, organic EP/anti-wear additives allow ALCO-EP-73 PLUS\x99\xA0to be used where tolerances are low and/or speeds are high. ALCO-EP-73 PLUS also contains polymer additives; further enhancing the inherent water resistance of an aluminum-complex-based grease. It is extremely resistant to rust and corrosion and ideally suited for use in high-moisture areas, including subsea applications.

Benefits
High strength fluid film
Extreme resistance to rust & corrosion
Strong adhesion properties
Pumpable
Timken load \x96 45 lbs.

Specifications
Base Materials
Aluminum Complex / Lubricating Oils
Certifications
MIL-G-18458B-SH
Service Rating
-25\xB0F to 450\xB0F
-32\xB0C to 232\xB0C Package Type: 120 Lb.
Report this listing