JET-LUBE Sealants | Adhesives for sale
Sealants | Adhesives
-

JET-LUBE

NOT SPECIFIED
-
-
90522
Rockwall , TX 75087 USA
Sealants | Adhesives
-

JET-LUBE

NOT SPECIFIED
-
-
90522
Rockwall , TX 75087 USA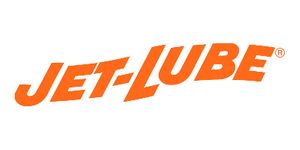 Jet-Lube
Craig Brister

930 Whitmore Drive

Rockwall, TX 75087 USA

Map It
Auction Details
Detailed Description
Sealants | Adhesives - EZY-Turn\xAE\xA0#2 - Gate/Plug Valve Body Fill Lubricant - Formulated from a blend of synthetic oils that are chemically stable and naturally corrosion resistant, added to this blend are hydrogen sulfide (H?S) and rust inhibitors. EZY-TURN #2 contains no solid fillers and is formulated to produce a clear amber lubricant with excellent sealing properties. EZY-TURN #2 will seal against leakage and protect precision gate valves from scoring, galling, and corrosion. It is easily pumped with a high-pressure lubricator at temperatures as low as 0\xB0F (-18\xB0C).

Benefits
Chemically stable
Injectable
Hydrocarbon, corrosion & water-resistant
Non-toxic
H?S inhibited
Biodegradable
Pumpable
No solid filler

Specifications
Base Materials
Inorganic
Service Rating
-0\xB0 F to 450\xB0 F
-18\xB0 C to 232\xB0 C Package Type: 10 Lb.
Report this listing