JET-LUBE Sealants | Adhesives for sale
Sealants | Adhesives
-

JET-LUBE

NOT SPECIFIED
-
-
93529
Rockwall , TX 75087 USA
Sealants | Adhesives
-

JET-LUBE

NOT SPECIFIED
-
-
93529
Rockwall , TX 75087 USA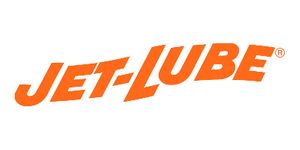 Jet-Lube
Craig Brister

930 Whitmore Drive

Rockwall, TX 75087 USA

Map It
Auction Details
Detailed Description
Sealants | Adhesives - EZY-Turn\xAE\xA0#5 - Plug Valve & Body Fill Lubricant - The recommended plug valve sealant to use for maximum sealing power and lowered valve torque requirements contains a food-grade thickener with no other solid lubricant fillers. EZY-TURN #5 is formulated with non-toxic, high-viscosity vegetable oils, and polymers to assure heavy-duty sealing and lubrication in a wide range of general purpose applications where resistance to aliphatic hydrocarbons or aqueous solutions is required.

Benefits
Pumpable
Non-hazardous
Lowers torque
No solid lubricants
Non-toxic
All purpose
Biodegradable
Resists aliphatic hydrocarbons
Food grade additive

Specifications
Base Materials
Inorganic
Service Rating
0\xB0F to 400\xB0F
-18\xB0C to 204\xB0C Package Type: 400 Lb.
Report this listing