AKER MARITIME Subsea | Maritime Equipment - Offshore Equipment
Offshore Equipment
-

AKER MARITIME

NOT SPECIFIED
UL-04556
Agotnes , NOR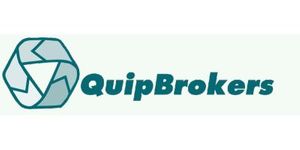 Quipbrokers AS
Trond J Bjorsvik

PO Box 154 Ovre Ervik N 5876

NORWAY ( Direct ph. +47 5553 8487 )

NOR
0114755538484
004755538484
Auction Details
Detailed Description
Offshore Equipment - Subsea Light Well Intervention Equipment Package   QTY.:One Lot

Manufacturer: Aker Maritime Hydraulics / Wirth

Info: Light Well Intervention, Subsea Workover Rig package, drawworks, active heave compensation, tensioners, pipehandling equipment etc.

Price: On Request 

Availability: For Sale or Rent

Type: W.I. rig package

Year of manufacture: 2003

Documentation Status: Available

The Subsea Light Well Intervention Equipment can be upgraded for performing workover operations. 
Equipment is manufactured in 2003 and was used for a few years onboard MV Regalia Well Intervention Vessel (Semi-submersible Rig) See picture.

We may split the package and sell individual equipment out of this package.
Report this listing