A BETTER FABRICATION Testing Equipment - Misc. for sale
Testing Equipment - Misc.
-

A BETTER FABRICATION

NOT SPECIFIED
-
-
-
Weatherford , TX 76086 USA
Testing Equipment - Misc.
-

A BETTER FABRICATION

NOT SPECIFIED
-
-
-
Weatherford , TX 76086 USA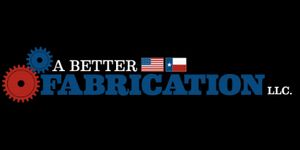 A Better Fabrication, LLC
Russell Berrier

113 Cambridge Park Trail

Weatherford, TX 76088 USA

Map It
Auction Details
General Specs
Detailed Description
Testing Equipment - Misc. - Tong Test Stand -  

Trouble-shooting tongs in the oil field:  At the request of a TRS company we have developed a patent pending Electronic Power Tong Test Stand that tests hydraulic Power Tong equipment before it goes into the oil field. During the course of the development process we have added so many additional features to the application software that we now have a training simulator that works in conjunction with the testing equipment. In affect the TRS and drilling companies are not only function testing Power Tong Equipment but are now training their associates to have a working knowledge of hydraulic power tong operations.

TOP 10 REASONS YOU NEED A TONG TEST STAND
Our Tong Test Stands can…
1. Train your employees before going onto the job site.
2. Test your fleet of tongs before starting a project.
3. Prevent downtime on a well site.
4. Simulate make torque and brake torque
5. Detect any problems before the tongs go into use.
6. Save time and money by testing your equipment
7. Integrate your curriculum with our software for certificating employees with tongs
8. Industry leading industrialized components recognized world wide and field deployable in virtually any environment.
9. Incorporate multiple safety features including a Standard Safety Strobe, 1 ton jib crane, torque assembly & air regulator
10. Send diagnostics by email or through your network directly from the Test Stand.

Also don't forget to order one of our Power Units that works in conjunction with your tongs and our Tong Test Stand or stand alone as a longer lasting and cooler source of power. Our Power Units operate over 24 hours at a time, last longer due to a larger-than-average fuel capacity and runs cooler with piston pumps, reflective color and the hydraulic capacity.
Report this listing