CABOT/FRANKS Drilling Rigs - Well Service | Workover Rigs
Well Service | Workover Rigs
Excellent

CABOT/FRANKS

844/80
-
Pratt , KS 67124 USA
Well Service | Workover Rigs
Excellent

CABOT/FRANKS

844/80
-
Pratt , KS 67124 USA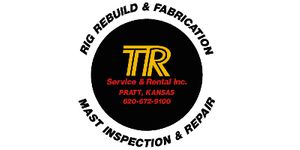 TR Service & Rental Inc.
470 Yucca Ln.

Pratt, KS 67124 USA

Map It
Auction Details
General Specs
1980
Excellent
No
Detailed Description
Well Service | Workover Rigs - 844/80 Double drum draw works. looks to be recently rebuilt. Has new Lebus Grooving on Tubing Drum. Comes w/ 250 HP 2 speed jackshaft/RA BOX.
Report this listing