Filter By
Back To Top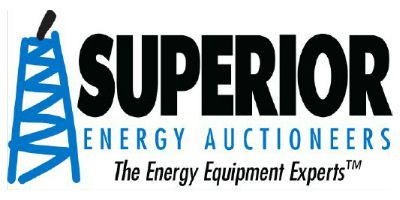 Superior Energy Auctioneers LP
8177 S Harvard Ave #FF

Tulsa

,

OK

USA

74137



Superior Energy Auctioneers LP, an employee owned business, believes that every buyer and seller is individually and uniquely important to the success of each auction.  Superior recognizes that the energy industry has unique needs. Utilizing our unmatched knowledge and experience, Superior provides auction services based on these needs, one auction at a time.  Competent personnel will accurately prepare inventories, catalogs, and brochures for world-wide advertising and distribution. Exceptional customer service will be provided, pre-sale, sale day and post-sale. As always, the world's most experienced energy auctioneers and top-notched ring-men will be selling your equipment on auction day.
Showing 2 industry resource listings most relevant to your search. Additional industry resource listings were filtered out that may be similar, click here to view.
Use the Side Filters to your left to select only the makes or model / groups relevant to your search.
Use the "Filter By" button at the bottom of your screen to select only the makes or model /groups relevant to your search.
Now Hiring Sales Representatives & Setup Personnel for West Texas, Oklahoma & Houston. Apply Now! 539.202.2293 More Info
Superior Energy Auctioneers LP, an employee owned business, believes that every buyer and seller is individually and uniquely important to the success of each auction. Su... More Info