Filter By
Back To Top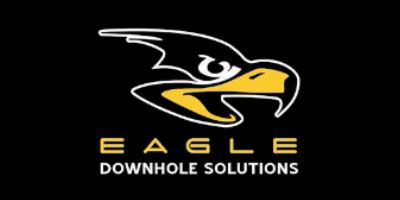 Eagle Downhole Solutions
13932 Old Texaco Rd

Conroe

,

TX

USA

77302



Eagle Downhole Solutions was created to fill technology gaps not pursued by the large perrennial oil and gas companies and to provide answers to the issues that plague your operation.

The founders of Eagle have extensive experience with how new technology is developed within the large service companies and, along with our employees, work tirelessly to "get it right." Our experience, dedication, and track record allow our clients to take on the challenges of an ever-changing industry.

Through the years, Eagle has implemented successful solutions for issues ranging from storm abandonment in the deepwaters of the Gulf of Mexico, to extending drill string life in the Middle East, to increasing efficiency in artificially-lifted wells in West Texas.
Showing 8 part listings most relevant to your search. Additional part listings were filtered out that may be similar, click here to view.
Use the Side Filters to your left to select only the makes or model / groups relevant to your search.
Use the "Filter By" button at the bottom of your screen to select only the makes or model /groups relevant to your search.
Vises - EAGLE C-TYPE PIPE VISE The Eagle C-Type Pipe Vise was one of our original product offerings. The founders of Eagle could not find a vise to meet their application f... More Info
Vises - EAGLE HYDRAULIC PIPE VISE Eagle's Hydraulic Pipe Vise is the only one of its kind on the market. It was created to increase efficiency in repetitive-use applications... More Info
Vises - EAGLE MINI VISE The Eagle Mini has been created for the smaller jobs. Whether your job must be done on a shop table or on your truck bumper, the Mini may be perfect ... More Info
Shop Equipment - Misc. - VISE STANDS Eagle fabricates a couple of "basic" stands for its vises. These basic stands come in rigid and rotational variations. These products are designed to ... More Info
Testing Equipment - Misc. - SUB-SEA TEST TOOL Deepwater drilling creates many challenges for operators. One of those challenges is temporary abandonment of wells, due to environmental or weather ... More Info
Downhole Tool Parts - Misc. - Viper Reversing Tool Eagle has developed the Viper Reversing Tool to meet all of your remediation needs. Whether you are milling, washing over, or burning, the Viper... More Info
Vises - EAGLE WATER WELL VISE Eagle's Water Well Vise was developed to replace the obsolete Toledo type vise. Our vise is designed with an easy-to-use grip handle for portab... More Info
Vises - Newly Manufactured Oilfield Shop Vises, Available in 8.5", 12.5", 16" and 18" Sizes. Very Competitive Prices................................................................. More Info