Filter By
Back To Top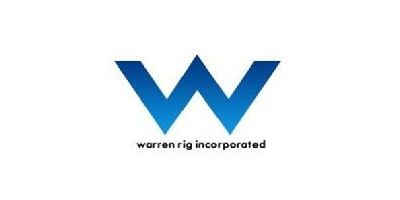 Warren Rig Inc
PO Box 714
7705 N. Stateline Ave

Texarkana

,

TX

USA

75504



Contact Information
Derek Anderson

(903) 603-9690
Warren Rig Inc is a sales, manufacturer & repair facility for equipment in the industrial and oilfield sectors that is based out of Texarkana located at the Northeast corner of Texas. Specializing in millwright, machining, welding, fabrication and repairs. Some product examples manufactured are water treatment equipment, mud tanks, mud pumps, substructures, pickup lay down machines and customer orders. The service center specializes in all types of repairs such as well service rigs, drawworks, mud pumps & related equipment. We try to keep inventory available for the same items we manufacture & rebuild. In addition, tubulars for drilling & OCTG goods are often in inventory in both new and used condition.
Showing 1 industry resource listings most relevant to your search. Additional industry resource listings were filtered out that may be similar, click here to view.
Use the Side Filters to your left to select only the makes or model / groups relevant to your search.
Use the "Filter By" button at the bottom of your screen to select only the makes or model /groups relevant to your search.
We specialize in millwright, machining, welding, fabrication & repairs. Some product examples manufactured are water treatment equipment, mud tanks, mud pumps, substructu... More Info