Filter By
Back To Top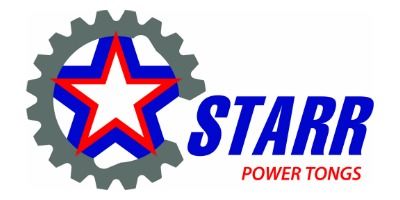 Starr Power Tongs LLC
2801 Youngsville Hwy

Youngsville

,

LA

USA

70518



Contact Information
Doug Guidry
At Starr Power Tongs, we believe there is a better way to sell power tongs: a more valuable, less persuasive way where customers are earned rather than bought.

We are obsessively passionate about power tongs, and our mission is to deliver the best value per tool to our customers. We focus on continual improvement in quality, engineering, safety, customer service, and deliverability.

Starr's ownership has over 100 years experience owning a tubular running service (TRS) company. With that, you can expect that we understand your needs, as well as your expectations.

Starr delivers a comprehensive range of tongs from 2-3/8" through 13-5/8" for the most demanding onshore and offshore environments. Starr's integral backup is an industry standard for reliable makeup and breakout of tubular connections. Starr's cutting-edge designs, quality, and rugged durability has a reputation of a first-class product that ensures years of trouble-free service.
Showing 1 industry resource listings most relevant to your search. Additional industry resource listings were filtered out that may be similar, click here to view.
Use the Side Filters to your left to select only the makes or model / groups relevant to your search.
Use the "Filter By" button at the bottom of your screen to select only the makes or model /groups relevant to your search.
At Starr we consider ourselves Hydraulic Power Tong Experts. If you are in need of a spare part, yet have a long lead time from one of our competitors. Our Engineering se... More Info